Hydraulic Power Unit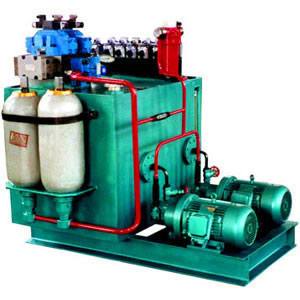 Hydraulic Power Unit
Our YZB hydraulic power unit is commonly used to supply hydraulic source for power tong and its series. The power unit has the features of great reliability, wide adjusting range, convenient adjusting and long service life. It can also used in conjunction with other hydraulic equipments.
Specifications of Hydraulic Power Unit
Model
YZB-120
YZBS-120
YZBF-120
YZC-120Ⅱ
Rated flow
L/min
120
120
120
120
gpm
31.7
31.7
31.7
31.7
Max. pressure
MPa
20
20
20
20
psi
2900
2900
2900
2900
Rated pressure
MPa
16
16
16
16
psi
2320
2320
2320
2320
Available capacity
L
587
587
587
600
Drive power
kW
37
37
37
60
Heating power
kW
2 x3
2 x3
hp
2 x4.02
2 x4.02
Radiation area
m2
10water cooled
32
Size
mm
1720x1090x1255
1720x1310x1255
1720x1300x1785
2150x1300x1650
Weight
kg
1300
1360
1500
2450
Rugao Yaou Company is a China oil drilling equipment manufacturer. We can provide a complete line of drill rig parts, well cement tools, oil production tools, and so on. Located in Rugao, Jiangsu, we are surrounded by airports, ports, and highways. Therefore, we can quickly and cheaply transport our hydraulic power unit to global customers.
Oil Drilling Equipment
Drilling Rotary Table
Built on API 7K, with the certificate of authority to use the official API monogram. Our drilling rotary table conforms to the requirements of the industry standard SY/T5531. It uses spiral bevel gear drive, and has the features of high loading capacity, smooth running and long service life.

Drilling Swivel
Our drilling swivel is built on API 8A, with the certificate of authority to use the official API monogram. It is in accordance with the industry standard SY/T5527. Double pin alloy sub is optional. The rotary hose joint (4 API LP) is equipped. The washpipe and packing are of box structure for convenient replacement. ...