Lifting Winch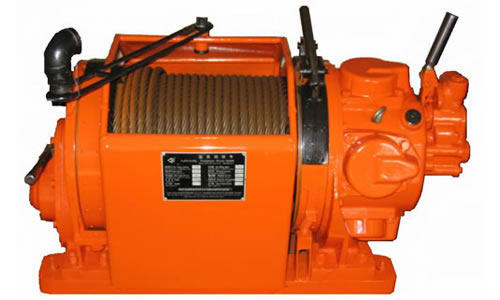 Lifting Winch
Our air winch is powered by piston-type air motor. They are designed and built according to API Spec 7K "Specification for Drilling Equipment" With the advantage of compact structure, light weight, safe and easy operation, our lifting winches are widely used for general lifting, hauling and other works in mines, oil fields, on shipboards, and so on..
Specifications of Lifting Winch
Model
QJ0.5/120(A)
QJ1/120(A)
QJ3/200(B)
QJ5/120(B)
Air Pressure
MPa
0.5-0.9
psi
72-130
Max. Pull
kN
5
10
30
50
US ton
0.55
1.1
3.3
5.5
Max. Line Speed
m/min
12
24
20
35
Rope Storage
m
120
120
200
120
Wire Rope Diameter
mm
8
11
15.875
15.875
in
5/16
7/16
5/8
5/8
Size
mm
675*343*460
825*343*450
1340*940*985
1300*940*985
Weight
Kg
117
162
600
580
As a professional lifting winch manufacturer in China, Rugao Yaou Company is dedicated to the production of oil drilling tools, solid control equipment, well cement tools, and so on. To date, we have attained the certificate of the American Petroleum Institute (API), and become one of the reliable oil drilling equipment manufacturers in China. We are located in Rugao, Jiangsu, near highways, airports, and sea ports. This gives us convenient transportation.
Welcome to Rugao Yaou Company. We look forward to serving you!
Oil Drilling Equipment
Hydraulic Power Unit
Our YZB hydraulic power unit is commonly used to supply hydraulic source for power tong and its series. The power unit has the features of great reliability, wide adjusting range, convenient adjusting and long service life. It can also used in conjunction with other hydraulic equipments. ...

Drilling Rotary Table
Built on API 7K, with the certificate of authority to use the official API monogram. Our drilling rotary table conforms to the requirements of the industry standard SY/T5531. It uses spiral bevel gear drive, and has the features of high loading capacity, smooth running and long service life.