Cross Over Sub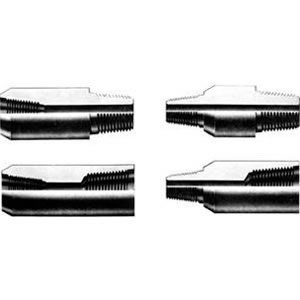 Cross Over Sub
Our cross over sub is designed for connection of drill stem component, which is suitable for petroleum, natural gas and geology drilling work.
It can be in 4 types of structure to suit different applications. Currently our cross over sub is primarily used for connecting of upper drill tools and lower drill tools during drilling operations.
Specifications of Cross Over Sub
Sort
Description
Upper Connecting Part
Lower Connecting Part
Type
1
Kelly cross over sub
Kelly
Drill pipe sub
2
Drill pipe cross over sub
Drill pipe sub
Drill pipe sub
A or B
3
Interim cross over sub
Drill pipe sub
Drill collar
A or B
4
Drill collar cross over sub
Drill collar
Drill collar
A or B
5
Drill bit cross over sub
Drill collar
Drill bit
A or B
6
Swivel cross over sub
Swivel lower sub
Kelly
C
7
Fishing cross over sub
Kelly
Drill pipe sub
C
Drill pipe sub
Fishing tools
C
As an experienced oil drilling equipment manufacturer in China, Rugao Yaou Company is able to produce a wide range of oil drilling tools, solid control equipment and workover tools etc. With the features of reliable quality, great durability and competitive prices, our products are widely used in oil drilling, well cementing, workover, oil production, and other industries.
Welcome to choose our products! We are confident that you will be happy with our products.
Oil Drilling Equipment
Kelly Cock Valve
Our kelly cock valve is the oil drilling equipment used to prevent blowout. The kelly cock contains upper kelly cock and lower kelly cock. The former is connected between lower end of swivel and upper end of kelly, while the later is connected between upper end of drill pipe and lower end of kelly ...

Tricone Drill Bit
Our tricone drill bit or tri drill bit is a kind of oil drilling equipment. As one of the most commonly used oilfield drill bits, our tricone bit is a primary tool used for drilling, and is widely used for oil and gas exploitation.