JK Series Mine Winch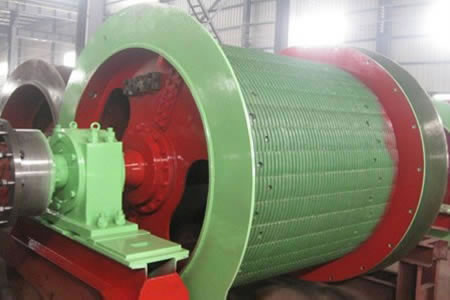 The JK series mine winch is provided with compact structure and light weight. With the powerful hauling capacity, this product is widely used by mining, metallurgy, construction site, mechanical industry, bridge construction, hydropower station, etc. Additionally, this product can also be used as the accessories device for the equipment such as the cranes and other lifting devices.
The products of JK 0.3 to JK 15 series are high-speed and the products of JM 0.3 to JM 50 series are designed with low speed. The non-standard product manufactured according to the requirement of the customers is also available from us. The new appearance, good durability, low noise, stable rotation and the qualified steel rope make the JK series mine winch quite popular with our customers.
Specifications
Model
Rated Rope Force (kN)
Rated Steel Rope Speed(m/min)
Diameter of Steel Rope(mm)
Rope Length (m)
Motor
Overall Dimensions(mm)
Weight (kg)
Model
Power (kW)
JK0.6(1.2)
6
48
9.3
200
Y132S-4
5.5
780×800×400
260
JK0.8(1.6)
8
11
Y132M-4
7.5
1050×900×520
420
JK1.0(2.0)
10
12.5
Y160M-4
11
1050×950×520
480
JK1.6(3.2)
16
15.5
Y160L-4
15
1050×950×540
580
Parameters
1. Hauling capacity: 1-5t, 5-32t, above 32t
2. Lifting height: customized
3. Lifting speed: single, dual, VVVF
4. Voltage: 220V/380V/400V/415V, 50/60Hz
5. The main electric parts are Siemens brand.
Security Features
1. Low voltage protection
2. Emergency stop system
3. Current overload protection
4. Phase protection function
Control Mode
1. Cam control
2. Button control
3. Wireless control
Specifications
Model
JK1
JK3
JK5
JK8
JK10
Capacity(ton)
1
3
5
8
10
Motor (kW)
7.5
22
30
37
45
Lifting Speed(m/min)
34
30
29
20
19
Voltage (V)
Three phase 380/415
Lifting Height (m)
110
200
300
250
Wire Rope Diameter (mm)
9.3
17
22
26
30
G.W./N.W.(ton)
0.48/0.46
1.03/1.0
2.8/2.7
4.2/4
5.2/5.0
Packing Size(cm)
112×110×65
166×147×105
230×190×110
250×190×125
260×200×135
Oil Drilling Equipment
JTP Series Mine Winch
The spindle unit is produced in separate or one-piece structure with the drum in flexible structure. Besides the powerful force, the tension on the drum is even. The fuel tank is installed at the rear of the disc brake.

JTK Series Mine Winch
The emergency brake of the JTK series mine winch adopts hydraulic push-rod braking system controlled by hydraulic pressure station. The braking time is just 0.3s to offer timely protection.